Basics
Full name:
Brandon Kyler Everett
Age:
19
Date of birth:
10 July 1998
Birthplace:
Cambridge, England
Current location:
Merlin's Academy
Blood status:
Halfblood
Occupation:
Student, part-time interpreter
Major:
Healing
Year in University:
First year
Looks
Hair style colour:
Short, usually gelled up. Blonde
Height:
6'
Eye colour:
Bluish-grey
Tattoos:
The name "Anna" on the inside of his left wrist.
Other marks (scars, etc):
A scar on his right brow from when he fell while doing skateboarding stunts. Another scar on his lower back from the surgery he underwent to donate his kidney for his dad.
Body type:
Athletic
Dress sense:
Casual
Personality
[At least 3 each, with the exception of quirks; please try and give details and not just one or two words.]
Likes:
-Music
-Dancing
-Sports, especially swimming
-Cheese and anything with cheese
-Meeting new people
-Having fun
-Laughing and making people laugh
-Sunshine
-Helping people
-Dogs
-Interpreting
Dislikes:
-Shopping
-Having nothing to do
-Mean people and bullies
-The ignorance of the general public regarding the Deaf community
-Spicy food
-Tea and overly sweet stuff
-People who think they know everything
-Not being able to help someone
-Seeing Deaf people misunderstood or mistreated
-Spiders
Quirks:
-He bites the right side of his bottom lip when he's embarrassed about something.
-Scratches the right side of his head when he doesn't know what to say.
-He'll enthusiastically hug someone when he's really excited about something.
-He rambles on whenever he's feeling in an awkward position
Flaws:
-Overprotective; as a CODA, he's used to protecting his family and as a result, everyone he cares about. He can be overly protective at times and needs to learn when to let people fight their battles.
-Very blunt; Brandon tells it like it is and though he won't hurt intentionally hurt a person with his words, he will be very honest with them.
-Stubborn; he won't back down if he thinks he's in the right.
-Loses his temper too quickly when he sees people being oppressed/bullied.
Strengths:
-His protectiveness; Brandon would do whatever it takes to make sure the people he cares about are not hurt.
-Fiercely loyal and thoroughly honest
-Music; Brandon puts his thoughts and feelings into song, composing and writing his own music.
-Bridging the gap between the Deaf and Hearing world.
-He doesn't hold grudges for long and readily forgives, once given time to cool down.
-Spontaneity; he does things with no set plan or changes the plan if there is one.
Weaknesses:
-His family, and people who are bullied; though kind and patient by nature, Brandon can go ballistic when he sees injustice.
-Cheese. Brandon is easily bribed with cheese and anything that contains cheese.
-Theoretical studies; he prefers practical learning and sometimes zones out when the professor does nothing but talk.
-Potions; as someone who is rather spontaneous, he finds the restriction of potions annoying
More Information
Richard and Cherell met when her car broke down while she was on a road trip with some of her friends and he was the nearest mechanic. They were attracted to each other and though they lived in different cities, they managed to keep up a long distance relationship until Cherell moved to where he was. They grew closer and when Richard asked her to marry him, she did not hesitate to say yes.
They were very happy for two years until Brandon was born. Not expecting him to be Hearing, they were shocked and more than a little unsure about how to raise a Hearing child. They did the best they could however, and used all the resources available to them, contacting the CODA community and making sure Brandon knew he was loved and accepted.
It wasn't easy for Brandon to grow up with Deaf parents. People would see him signing with his parents, and assuming he was Deaf, would laugh and make fun of the family in their presence, not realising that he could hear and understand every harsh word they said. By the time he was 9, he was his family's go-to interpreter, speaking out loud for them when waiters got their order wrong, when misunderstandings occurred with shop owners, when they had to call companies and people when Video Relay Service was not available. The list went on.
It wasn't just his parents he had to stick up for. When Oliver came along and grew, Brandon, though ecstatic to have a brother, had another person to protect and fight for. Although Oliver went to a school for the Deaf, Brandon still had to interpret for him when they went out together, stand up for him when other kids at the park felt particularly mean and taunted them, took the pebble bullets the kids threw at them so they wouldn't hurt his younger brother and comfort him when he cried. Even though Oliver grew older and learned to stand up for himself (having a Deaf person yell at you is a sight to behold) Brandon always felt he had to keep an eye out for him.
It didn't end there. In school, his peers did not want to befriend him, calling him 'the weird kid with deaf parents'. They laughed at him and made fun of him. As such, Brandon did not have many friends, though the ones he did have were very close to him. It was no surprise that Brandon grew to resent his family until he was pulled out in the middle of school to the news that Richard was arrested. He was hurried to the police station where he found out that his father was arrested because of a huge misunderstanding where a shop owner thought he was trying to steal something. Though they managed to get a professional interpreter for him and released him before Brandon arrived at the station, he never forgot the look on his father's face. It was then that he realised he needed to accept his role in the family. He shouldered the responsibility of fighting his parent's battles when they couldn't and standing up for them whenever necessary. Knowing the bad effects that could result on their child because of this, Richard and Cherell always made sure to hire a professional interpreter, when necessary, for the more adult topics and conversations that would be inappropriate for a child to interpret.
When Talia was born, Brandon was simultaneously relieved and anxious. Since she was Hearing, he'd have another person he could talk with and who would understand him well but he didn't want her to suffer the bullying and pressure that came with being a CODA. Though he did not get to spend much time with her (since he was in Hogwarts by the time she was 4, and when it came her turn to go to Hogwarts, he'd just graduated) they grew very close to each other and though Brandon loved all his siblings, he and Talia became inseparable. They confided in each other, knowing that the other would understand.
In Hogwarts, he was a hatstall between a Gryffindor and Hufflepuff, having the bravery and courage of the first and the loyalty of the latter. It took some time but he was finally placed in Gryffindor. Besides being extremely excited about learning magic, Brandon was very relieved to be going to a new school where the students didn't have to know his parents and brother was Deaf and where he could shed all the labels he'd been given. He was popular with his outgoing and spontaneous personality and made many friends.
In the middle of his first year at Hogwarts, he received the news that he had another baby sister, Anna. She was an adorable baby, inheriting her mother's fair skin, bright blue eyes and light blonde hair - a contrast with her sister's darker colouring. Anna grew to be a shy yet cheerful girl.
In the winter of 2011, the family went on a holiday in the Scottish Highlands. There, Anna contracted a fatal case of pneumonia. They rushed her to the nearest magical hospital, a small facility in a town with no services for the Deaf. Brandon tried his best to interpret, in addition to his parents communicating through writing, but the Healer's medical jargon, coupled with the fear and anxiety he felt for his sister, threatened to overwhelm him. Because of the communication problems, Anna succumbed to the sickness and passed away.
Brandon was heartbroken at this and for many years blamed himself for his inadequate interpreting though none of his family members blamed him. Determined to become a Healer, he threw himself into his studies and taught himself American Sign Language and Spanish Sign Language in his free time. He graduated in the top five of his class and immediately worked on getting RID certified. After he obtained his certificate, he worked as an interpreter for a year and a half before entering Merlin's Academy.
Family
Mother:
Name:
Cherell Everett (Deaf)
Age:
47
Living or Deceased:
Living
Blood type/Species:
Muggleborn
Father:Name:
Richard Everett (Deaf)
Age:
50
Living or Deceased:
Living
Blood type/Species:
Muggleborn
Siblings:
Name:
Oliver Everett (Deaf)
Age:
15
Living or Deceased:
Living
Blood type/Species:
Halfblood
Name:
Natalia (Talia) Everett (Hearing)
Age:
12
Living or Deceased:
Living
Blood type/Species:
Halfblood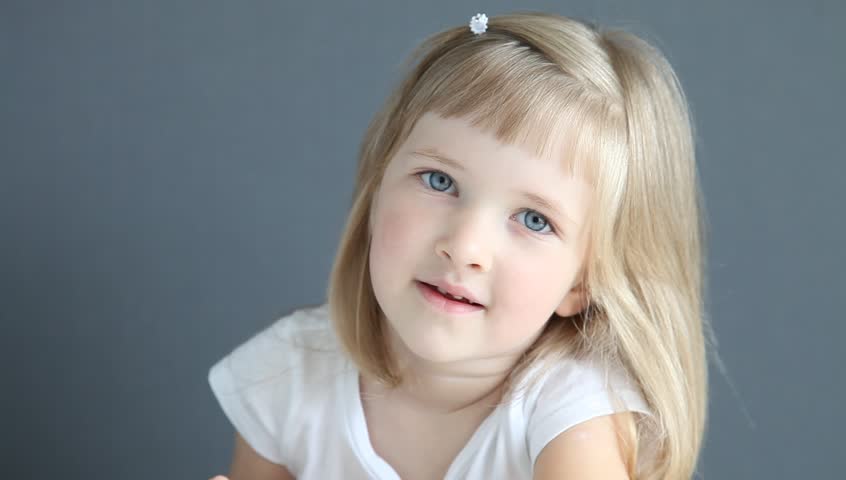 Name:
Anna Everett (Deaf)
Age:
2
Living or Deceased:
Deceased
Blood type/Species:
Halfblood
Other (Optional)
Wand:
Cedar, 11 and a half inches, Phoenix feather
Broomstick:
The fastest
School that they went to:
Hogwarts
House they were in:
Gryffindor
Why you chose your major:
I've been in hospitals where Deaf people struggle to communicate with doctors and nurses. My own sister died because of the communication barrier. As someone who knows the language of Deaf people, I want to be able to help them get the care they need.
Pets:Name:
Bandit
Living or Deceased:
Living
Species:
Dog
OOC
OOC Alias:
Lyd
Best Way To Contact:
PM or CB