Basics
Full name:
Travis Malcolm Coleman
Age:
20
D.O.B: (Day and month)
17 April 1996
Birthplace:
Ireland, then moved to the US when he was 5.
Current location:
Merlin's
Blood status:
Muggleborn
Occupation:
Student
Major:
Healing
Year in University:
2nd year (2017)
Looks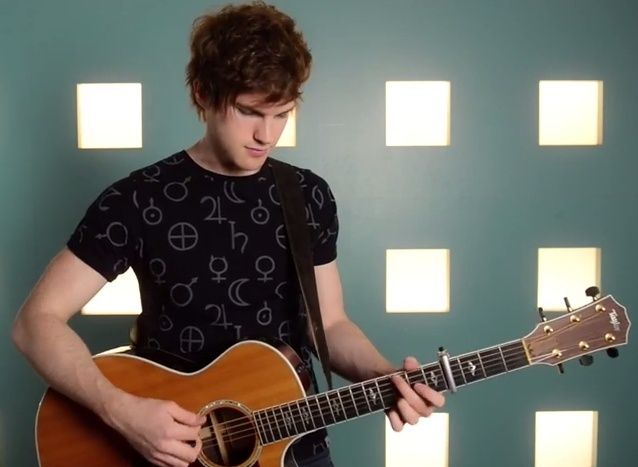 Hair style:
Messy; never combed, except for special occasions or when he remembers to do it (hardly ever)
Body type:
Very fit, but not slim.
Dress sense:
Casual - extremely so - unless the occasion calls for it.
Likes:
- Music
- Helping others
- Meaningful conversation
- Board games
- Computer games
- Learning
- Being on the move
- Playing guitar, drums, and a bunch of other instruments
- Quidditch, and other sports
- Sweet things
- Fresh juices
Dislikes:
- Crowds
- Wild parties
- Books
- Being bored
- Relaxing for too long periods of time
- Flying
- Caffeine
- Alcohol
Quirks:
- Doesn't bother to comb his hair; finds it a waste of time
- He cannot stay still for too long, and constantly needs to be doing something stimulating, such as playing a game or studying, or playing music
- While he is an extrovert and enjoys the company of others, he dislikes crowds and big groups of people. Rather, he prefers intimacy, and being able to converse one on one or with a few people.
- He doesn't like the taste of caffeine, and as such stays away from coffee, tea, energy drinks, and the like.
- He also does not like the taste of alcohol and does not drink.
Flaws:
- Fussy; things he does have to be in order or neat, and he cannot rest till they are (mildly OCD)
- A slight pushover; Travis cannot say no to his friends, and as such sometimes gets overwhelmed
- Hyper focused on certain things; when he is doing certain tasks (like studying or playing music) he gets really focused and cannot be pulled away until he is finished.
Strengths:
- Knows a lot of different instruments
- Being gentle and kind
- Singing
- Memorizing facts
- Being patient
- Has a very wide sense of humour
- Making friends
- He has a way of being charming and opening the way for conversation without coming across as a flirt
Weaknesses:
- Sweets
- Chocolate
- Heights (he cannot do this)
- Crowds; he gets icky when in crowds
- Music; Travis gets really into music and as such will spend his money on anything and everything he thinks he needs
- Saving money; he tends to be an 'on-the-whim' shopper
- Love; this is something that he has always been soft towards. He loves the whole idea of love and having someone to call his own, and to get married to. As such, he wants to wait for the right person before doing 'it'.
Travis was and is the typical boy next door. Born in Ireland, he was raised for 5 years there before, due to work, his father had to move to the US. Bringing his two young children and his heavily pregnant wife with him, the move was done easily and quickly, as both children were very well behaved. There, in an average white picket house, he was raised along with his two siblings.
At about 7 years old, mysterious things started happening. His hair, newly cut, would grow out overnight. Things would move by themselves. The taps would turn on without anyone going near them. Richard, highly sceptical to all things supernatural, was beginning to get scared, until about a week after said incidents began, when a MoM representative came and explained things to both him and his wife. Disbelieving, Richard wrote it off as a scam, until the rep turned the chair into a mouse and back.
Since then, they treated Travis with slight caution, and it took them about a year to realize he was still the same boy – just capable of magic. Luckily for Travis, his sister soon followed, and it was discovered that she, too, possessed magical capabilities. Entering Hogwarts, Travis was in awe of the entire place, and even more so when sorted into the 'house with the yellow colours' as he described it in an owl to his parents. Yellow had always been his favourite colour.
Learning all the different kinds of magical things, he became entranced by all the things that could be done. His sister followed him to Hogwarts 2 years later, and was sorted into Gryffindor. They maintained a very close relationship, because of the close age gap. Oliver was quite happy to remain a muggle, and was never bitter about either his siblings.
Travis had grown up in a family of music lovers, and since a young age learnt how to play multiple instruments. Having made many friend in school, he was slightly disappointed when none of them received an acceptance letter to the same Uni as him, but nevertheless promised to keep in touch. After taking a year gap to work and save up for fees and whatnot, he then made the move to Merlin's, to study Healing, excited for the opportunities and to make new friends.
Father:
Richard Coleman
Mother:
Mackenzie Coleman (neé previous last name)
Siblings:
Oliver Coleman (male, 14) and Jean Coleman (female, 17)
Spouse:
None
Girlfriend:
None
Children:
None
Wand:
Apple, phoenix feather, 10 and ½ inches.
Broomstick:
None.
Pets:
An owl named Zelda, and a dog named Sonic
School that they went to:
Hogwarts
House they were in:
Hufflepuff
Why you chose your major:
Helping people has always been something that has been a passion of mine – music is the other. Since I have an opportunity to study Healing, I thought I might as well take that, and have music as a side line thing.
OOC Alias:
Melanie
Best Way To Contact:
PM, or catch me in CB; I'm there often.