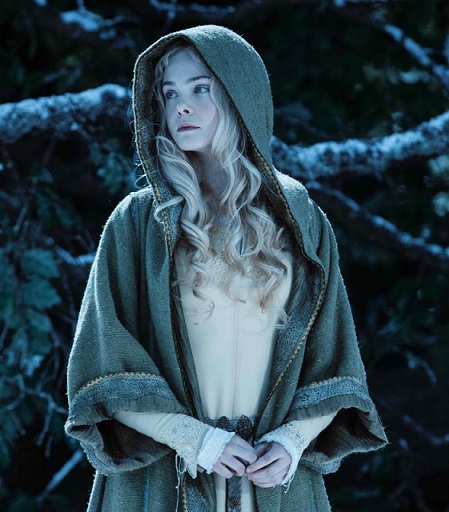 Amber slid the hood of her tunic over her head, pulling it lower to shield her face from the wind as she continued onwards, urging her horse to move faster, faster, faster. The further away and sooner she got from the castle the better. She felt like an absolute fool, and as the tears threatened to fall, she set her lips in a grim purse and gave the reigns another shake.
William. Her dear William.
Shaking her head to clear it of any thoughts, she slumped down in her saddle. It wasn't her horse - as a handmaiden, she couldn't
afford
one - but if William had ever loved her, if his murmured words all those nights meant
anything
at all, he would forgive her for stealing one of his. He had many, after all, as a Lord-in-waiting.
Hours later, when the horse was too exhausted to continue and her grief too much for her to continue with a straight head, she slowed down and came to a stop by an inn. Closing her eyes and taking a deep breath, she dismounted, giving the beast a pat as she began to lead it towards the stables. The door to the entrance flew open before she got far, though, and her heart gave a lurch of relief as she saw the familiar face of her childhood best friend rushing towards her.
Lost in the embrace of Emilia, Amber finally let herself cry, the silent tears turning into sobs as she allowed her friend to comfort her. No words were exchanged, but the gentle patting and stroking of her hair told her that Em was there for her, despite everything.
Later that evening, they sat together in silence, bowl of hot broth held tightly in both girls' hands. The pub was eerily silent; there was not a peep from any of the people there. Amber let out a shaky breath, and took a long drink, letting the food fill her up. She hadn't realised how hungry she was, and the broth felt delicious. It wasn't the food she had been given in the palace, but she wanted nothing more to do with that life, and the change was a good one.
A gentle hand on her arm told her that Emilia was trying to get her attention and she turned, looking quizzically at her friend. With a smile, Emilia glanced towards the stairs and then up, bringing her two hands together as though praying and placing it against her cheek, tilting her head to rest on them and closing her eyes.
Sleep. It took a moment for Amber to register the notion, but then she offered a small, tentative smile and nodded. Sleep would be good. She was tired - and not just physically - and rest before the long journey tomorrow to where Emilia stayed would do her good. But, even as she drained her bowl and stood, she felt a pang of sadness echoing inside her. In her letter, Em had promised to take care of Amber, to bring her back to her village and find her a job.
But who would want to hire a deaf girl? If her deafness, caused by that damned accident, could drive away even the man who swore he would love her no matter what, what hopes had she that she would find work?
She voiced none of this to her best friend, however, instead allowing herself to be led upstairs to her room. Throwing a couple of logs into the fireplace - it was going to be a cold night - she stripped. Taking a quick bath, she changed into something more comfortable, and slid into bed. Drawing the blankets up tight to block out the remaining cold, she closed her eyes and let herself drift off, the warmth soothing her worn and tired body. But no amount of heat, not the fire burning nearby or the comfort of a friend, could warm her heart.