Basics
Full name:
Rose Persephone Lefevre
Age:
27
D.O.B: (Day and month)
February 14th
Birthplace:
Toronto, Ontario
Current location:
Avalon Village
Blood status:
Halfblood
Occupation:
Professor of Experimental Potions
Looks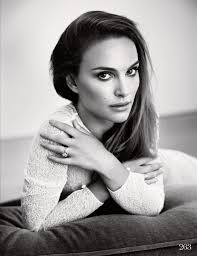 Hair style:
Medium brown, with caramel tones, she keeps her hair at a medium length, with large loose curls
Body type:
Small and lithe, her dance training has informed her physique
Dress sense:
Leaning towards simply colors and classic fashions, she favors a business casual style. Even when lounging, she appears poised for any manner of professional encounter
Likes:
Hot Chocolate, or any other sweet, warm drink. All manner of layered clothing (scarves, hats, gloves, legwarmers). Knitting, sewing, any form of small crafts, really. Classical music, though she much prefers the softer, lyrical themes
Dislikes:
Roses. Messes. Any kind of substances like alcohol or drugs
Quirks:
When any sort of music in on, her general body movements synchronize with the beats. When worried or stressed, she tends to check her pulse excessively
Flaws:
Doesn't open up to people emotionally much. Comes off as cold at times
Strengths:
Discipline. Focus. Determination. Strong-willed
Weaknesses:
Broken self-esteem. Bitterness. Defeated
Nathaniel was the middle child to a rather old, pureblood french family. As such, he was allowed personal and professional freedoms that his older brother was not, as the heir. While his family were not supporters of the Dark Lord, when the wars came about, they would not generally call themselves friends of Muggles. Instead, they simply made a point to only associate with magical folk, believing that they are fundamentally better than their non-magical counterparts.
Amid the usual pureblood upbringing, Nathaniel developed an unusual fascination with muggles. A fascination that he had to hide from his closest of friends. Not a passing fancy in the slightest, he took a year off of school, before attending University, to travel. That he lied to his family, saying it was within the wizarding world, was beside the point. While traveling through Canada, he attended a ballet, the premiere troupe in the country. While visiting a local pub later that evening, he ran into one of the dancers, Danielle LaCoix, and the rest of their story is history.
Or it was meant to be. One year, a charming little house with a picket fence, and a baby daughter, later saw the happily married couple in a dark place. Danielle had been ill for quite some time, since before little Rose's birth, and was diagnosed with a rare heart defect. The strain of childbirth only made it worse, and she passed a few months later. While Nathaniel's family wasn't too keen on his life choices, they welcomed him back with open arms, vowing to raise little Rose as the LeFevre that she was.
As with the rest of her family, Rose was raised with every luxury she could desire. Still, she was far from the spoiled brats that typically came from such an upbringing. Quiet, and rather timid, she was a gentle soul even as a child. She enjoy both magical pass-times and muggle, as her father was determined to expose her to her mother's culture. She was tutored in the arts, painting, music, and (of course) dance. Taking lessons, even during her time at Beauxbatons, Rose was determined to follow in her mother's footsteps.
She pacified her father's family, attending MAE when accepted. Passing through the Potioneering major with ease, she danced for a small company in Britain on holidays. With an offer for a larger part in the group upon graduation, Rose was looking forward to following her dreams. Unfortunately, six months into the strenuous physical career, her body appeared to give up on her. The Medi-witches found a small hole in her heart, the same defect that had killed her mother. With urging from her carers, and more so her father, she reluctantly gave up her dreams.
She considered the other routes available for Potioneers, but when she caught word that a position at MAE was available, she couldn't turn it down. While it was far from her dream, it was a steady comfort in a rocky new world for the witch.
Father:
Nathaniel LeFevre
Mother:
Danielle(neé LaCoix)
Siblings:
Brendan LeFevre (32)
Spouse:
-
Girlfriend/Boyfriend:
Christoff Fournier (NPC)
Children:
-
Wand:
10 1/4" Cherry wood, Veela hair core
Broomstick:
Does not fly
Pets:
Noel, a three year old black cat, with white marking on her belly
School that they went to:
Beauxbatons Academy of Magic
House they were in:
Ravenclaw equivalent
Other:
-
OOC Alias:
Tiffany
Best Way To Contact:
PM