Basics
Full name:
Blythe Everly Arden
Age:
18
D.O.B: (Day and month)
1 August
Birthplace:
Cheshire, England
Current location:
Wherever MAE is
Blood status:
Halfblood
Occupation:
Student
Major:
Potioneering
Year in University:
1st
Looks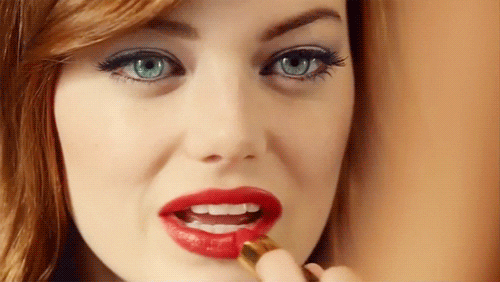 Hair colour:
Ginger
Hair style:
Medium length, layered
Height:
5'4"
Eye colour:
Blue, so blue they look clear
Freckles:
On her cheeks causing her to look even more pale than she is
Beauty spot:
N/A
Body type:
A bit curvy, still slender
Dress sense:
Fashionable, yet comfortable
Likes:
-Men
-Make-up
-Parties
-Firewhiskey
-Puppies
-Manicures
-Dresses
Dislikes:
-Children
-Drama
-Old people
-Jeans
-Reading
-Mornings
-Spiders
Quirks:
-hates wearing socks
-doodles while taking notes
-hates the sound of people eating
-habitually late
Flaws:
-lazy
-unorganised
-lust-driven
-easy to anger
-conceited
Strengths:
-social
-honest
-natural born leader
-alert
Weaknesses:
-nosy
-talkactive
-judgemental
-insensitive
Blythe and her elder sister, Ember had the best life growing up. Her family was rich and she grew up as a normal, spoiled young girl getting everything and anything she could possibly want. She was a complete daddy's girl and whenever she asked for something, she got it as he had been completely wrapped around her finger.
Blythe attended Hogwarts as expected where she was sorted into Slytherin which happened to help build her personality of being a brat. Sometime towards the end of her Hogwarts Blythe got into the party crowd and began her life of sleeping around. She enjoyed fulfilling her flesh and getting all the pleasure she could out of life.
Even now as a University student, Blythe still had her Daddy wrapped around her finger. Often now, she calls to ask for money and other supplies and he has no heart to tell her no or to get a job.
Father:
Owen Dale Arden
Mother:
Alaska Marie Arden  (neé Grey)
Siblings:
Ember Kate Arden
Spouse:
N/A
Girlfriend/Boyfriend:
N/A
Children:
N/A
Wand:
9in, Willow, Phoenix feather
Broomstick:
N/A
Pets:
Ziva - Alaskan Malamute (puppy)
School that they went to:
Hogwarts
House they were in:
Slytherin
Why you chose your major:
Potions has always been Blythe's best subject.
OOC Alias:
Jahs
Best Way To Contact:
PM, Skype