Basics
Full name:
Fyona Adele Desmond
Age:
18
D.O.B:
August 22
Birthplace:
Northern Ireland
Current location:
London
Blood status:
Muggleborn
Occupation:
None yet
Major:
Potions or Herbology (Or both, if that's possible)
Year in University:
First
Looks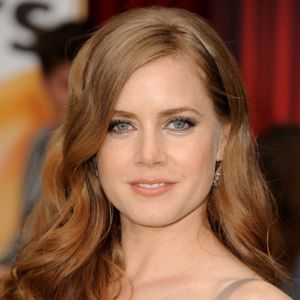 Hair style:
Down, more often than not.
Body type:
Slim
Dress sense:
Dresses, floral prints, pink, very feminine
Likes:
Plants, Pink, Dresses, Dancing
Dislikes:
Large crowds, Onions, Loud people
Quirks:
She often twirls her hair when idle
Flaws:
Her hair is her biggest vanity
Strengths:
Herbology, Potions, Calm under pressure, Patience of a saint
Weaknesses:
Easily trusting, Vain, Defensive magic
As the eldest of 7, Fyona grew up a bit faster than some. She became a secondary mother to the young ones, most especially Gabby. In Ireland, they were given the best they could. Their church didn't look favorably upon them when Fyona discovered her magic, and all together shunned them when Christopher and Gabby emerged as well. The family moved to Great Britain for easier transport to and from school, finding the trip to King's Cross from Ireland a bit much.
Fyona took to Potions and Herbology like a mermaid to water, and enjoyed every second spent learning about both. It was an easy decision then, when she received her invitation to MAE. Thrilled at the thought of furthering her education in her favorite subjects--or one of them, at least--she prepared with gusto.
Early on, it was plain to see that she was a very girly type of girl. Prone to giggle-fits for no apparent reason and favoring floral patterns and the color pink to distraction. That's not to say she isn't afraid to get a little dirty, but she'll certainly be wearing her favorite dress while doing it. When not making potions, she loves to cook--a fortuitous thing, considering her mother is rubbish at it--and often tries out new recipes on her family.
At the wise age of 8, while climbing a tree in their backyard, she fell from nearly 25 feet. Her left fibula was shattered and the tibula broken in two places. Muggles that her parents were, they brought her to a muggle doctor. Unfortunately, there wasn't much they could do, and the family was left with two options: amputate, or fix what they could. After being informed that she might never regain use of the bottom half of her left leg, Fyona chose to amputate and was soon fitted with a prosthetic. To this day, she views it as a battle scar and is immensely proud of how far she's come.
Father:
Michael Desmond
Mother:
Lyla Desmond (neé Peters)
Siblings:
Hugo Desmond-17-Muggle; Jamie Desmond-15-Muggle; Christopher Desmond-13-Muggleborn; Katherine Desmond-13-Muggle; Millie Desmond-12-Muggle; Gabrielle Desmond-10-Muggleborn
Spouse:
NOPE
Girlfriend/Boyfriend:
*Cackles madly*
Children:
*Blank stare* She's 18. What d'you think?
Wand:
Hazel, Unicorn Tail Hair, 13.5 inches
Broomstick:
None
Pets:
A cat named Sherlock
School that they went to:
Hogwarts
House they were in:
Ravenclaw
Why you chose your major:
Because she loves experimenting, and the simple complexity of potions is soothing.
OOC Alias:
Call me Bekah
Best Way To Contact:
PM me on here