Basics
Full name:
Lorelai Collins
Age:
31
D.O.B: (Day and month)
January 25
Birthplace:
London
Current location:
London
Blood status:
Half-blood
Occupation:
Professor and Auror
Looks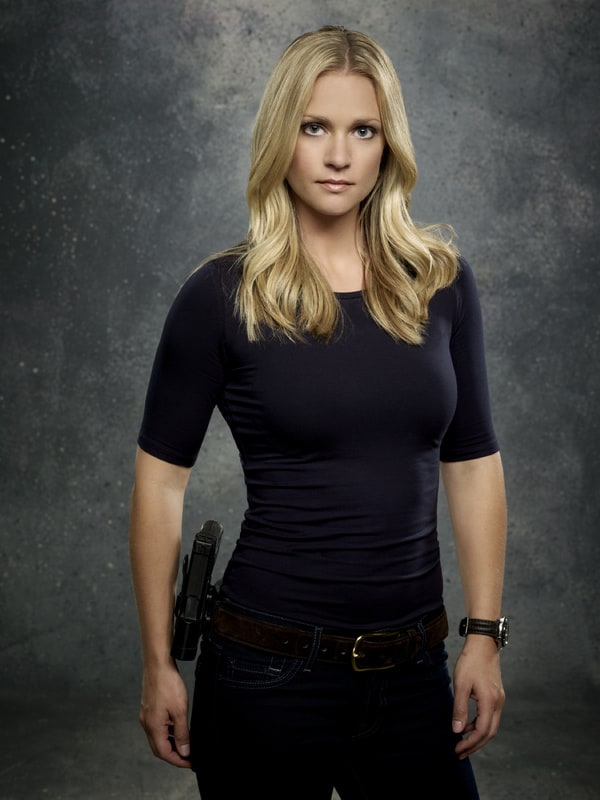 Hair style:
Long and straight, but she always ties it up in either a bun or a ponytail
Body type:
Slim and fit – very fit.
Dress sense:
Casual.
Likes:
- Cheesecake
- Fruits
- Healthy stuff
- Organic food
- Running
Dislikes:
- Arrogant people
- Having to be fierce
- Lazing around
- Wasting time
Quirks:
- While she normally eats a very healthy diet and works out often, the one thing that she cannot resist is a good slice of quality cheesecake.
- She cannot just relax and have a day off; she needs to constantly be on the move and doing something, except when sleeping, of course.
Flaws:
- Impatient
- Judges people based on first impressions and it takes a while to change her mind (although it is possible)
- Cracks remarks about people that are rude but she means them as a joke (they are usually true)
- Very expecting of her students; as such, she tends to push them as hard as she can. This may or may not be more than they can handle, but she does it because she wants the best out of them, and for them to reach their fullest potential
Strengths:
- Martial arts.
- Magic, especially non-verbal and wandless
- Able to balance between justice and mercy; fair in most of her punishments and rewards
- Very resilient
- Self-dependable
- Good listener and advice giver
- Able to see past surface deep and more of root causes and etc.
Weaknesses:
- As mentioned before, cheesecake is definitely something that she cannot say no to. Besides that, another thing she can't refuse is her mother's chocolate cake, despite the fact that she doesn't actually even like chocolate.
- Not able to express her emotions well, especially the kind that involve love and other 'crap'
- Rats; while not afraid of most things, she is deathly afraid of rats.
- She can get too much into a role and it can take her a while to come out from the character she is playing. While this may seem like a strength (for when she does undercover work), it can be difficult to deal with her in the following days, especially if the person she played was nasty or psychotic.
Lorelai grew up with a muggle father and her mother was a witch. From a young age, she never really showed interest in studies, instead being the more sporty type. Soon, she stared learning karate (her father was a black belt instructor) and very quickly graduated top of her class. Her magical side didn't show up until she was 10 years old, but when they came, they
came
. Receiving her Hogwarts acceptance letter the following year, she was sorted into Slytherin, much to the surprise of her Gryffindor mother.
She never really understood how or why, but Lore was always able to control her abilities much better than the other students – by her fourth year, she was doing magic that the seventh were struggling to do with relative ease. Bragging rights were earned, but she never quite liked to show off. Getting into many fights, mostly with other girls over boys, she preferred using Muggle techniques; when on holiday back home, she would still attend classes for different styles of fighting.
Graduating Hogwarts with average scores, she was nevertheless invited to join an Auror course at a local Univeristy. This was mostly due to her extra-ordinary skill when it came to magic. She accepted and, during the course, met and married a fellow Auror-in-training, Mark. Things didn't work out and, 4 years later, they divorced. Lore never had any children.
Continuing work for a few more years, she eventually received a request to teach – apparently there was a lack of teachers – and, frustrated with the quality of Aurors she had been working with thus far, agreed at once. Leaving behind field work (except when really needed for undercover work, which is her speciality) she left for the University.
Father:
Colin Collins
Mother:
Corrine Collins (neé Columbo)
Siblings:
N/A
Spouse:
Mark Thompson (divorced)
Girlfriend/Boyfriend:
N/A
Children:
None.
Wand:
Ebony, dragon heartstring, 11"
Broomstick:
The latest model
Pets:
An owl
School that they went to:
Hogwarts
House they were in:
Slytherin
Other:
OOC Alias:
Melanie
Best Way To Contact:
PM, please!