Basics
Full name:
Lukas "Aaron" Ward
Age:
28
D.O.B:
December 24th
Birthplace:
London
Current location:
Avalon Village
Blood status:
Pureblood
Occupation:
Owner of The Spiny Serpent
Looks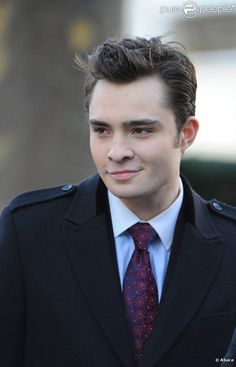 Hair style:
Messy, combed to one side
Body type:
Broad shouldered,
Dress sense:
Mostly wears button-ups and slacks in various manners
Likes:
Cooking, management, hard-workers, interesting people creative criticism, flying, alone time
Dislikes:
Bland people, bad cooks, clumsy people, rude clients, rude waiters, bad service, terrible criticism, unprovoked anger, messes, lazy slobs
Quirks:
Analytical, financially intelligent, very precise, Obsessive Compulsive Disorder
Flaws:
Quick to snap not out of anger but out of need for perfection
Strengths:
Cooking, balancing finances, working, flying, dressing better than others, arrogance
Weaknesses:
His little sisters, his job, his past
Born to an impeccable family of pureblood who took pride in their beauty and blood status. When Voldemort took over in the Second Wizarding War, their patriarch, Robbert Mulciber, pledged his allegiance and had a decently high ranking amongst the Death Eaters. His son and Aaron's father, Lukas, were born after the First Wizarding War out of wedlock but legitimized by Mulciber and Alecto Carrow, and Lukas was married to another elite, pureblood supremacist French family; the Baudin's. Devine Baudin's was just as vain as Aaron's father and together they had three beautiful children. They called Aaron by his middle name to avoid confusion between Lukas Mulciber and his son.
In order to not create a ripple and ashamed by the loss as a high class family in the Wizarding Society, after the Second Wizarding War they changed their surname to Ward. The Ministry acknowledged that Lukas Mulciber had grown up without his Death Eater parents, instead by distant relatives of Robbert Mulciber's mother, in Bulgaria and found no fault in giving him his inheritance.
Aaron was expected to keep his pureblood prejudice, but found that he couldn't. When Aaron was eleven, his parents had twin daughters: Amara and Desiree Ward. In his fourth year at Hogwarts, when he was just as attracted to the females as the males, he identified himself as pansexual. He- well to be frank- has a notable love for all people. Which is often hidden by his curt treatment of others. Although his parents are pureblood supremacists, Aaron simply cannot agree with this claim because of his sexuality. In his fifth year, he found that he enjoyed Arithmacy the most besides Flying class. He never really found it in him to work hard enough for all the perfect marks, but he could have. He had, an irritating trait that his parents often scolded him about-
potential
.
Entering his sixth year of Hogwarts, Aaron was pleased to find that he had an ability from the Baudin's that had skipped five generations: a dark magic enchantment that gave him the power of compulsion over those who shared their name with him. His mother explained that this type of magic was drawn upon by a lustful forefather titled "Lascive" who was intent to seduce his way through the French pureblood women. Many were infuriated but none more than his betrothed, she used her own dark magic so that the curse would also work in reverse. When she called upon his name, he would do her biding.
The magic was strong enough to work on Lascive throughout his lifespan, but because all he had were daughters, none had the same ability. Then the first male heir was born to the Baudin's and Aaron received the blessing and the curse. He had mistakenly tried using it on his Potions professor, only to get a weeks' worth of detentions for trying and letter home. That was when his mother explained to him that the compulsion only worked when one used the first name. This irritated Aaron, and he found himself just avoiding using people's first name or being more cautious with his words. Besides his sisters and parents, not a soul besides the Ministry knows about his abilities.
Amara and Desiree are polar opposite sisters: Desiree only wishes to conquer and control, Amara wishes for peace. Aaron found himself enjoying Amara's presence more because two manipulative people in one setting never did end well. Aaron's goals are to reinvent Knockturn Alley for more financial revenue, continue and further the Ward lineage of pureblood children, and enjoy his life as a handsome aristocrat. He can show kindness when necessary but tends not to
Father:
(Born Mulciber) Lukas Ward
Mother:
Devine Ward (neé Baudin)
Siblings:
Amara and Desiree Ward
Spouse:
N/A
Girlfriend/Boyfriend:
N/A currently
Children:
N/A hopefully...
Wand:
12" larch wood, dragon claw core
Broomstick:
the latest Firebolt
Pets:
Leslie - senile pitbull
School that they went to:
Hogwarts
House they were in:
Slytherin
Other:
OOC Alias:
Jay
Best Way To Contact:
PM or at allshipsdocking@gmail.com