Basics
Full name:
Benjamin Scott Watson
Age:
17
D.O.B:
August 19th
Birthplace:
Yorkshire, England
Current location:
Yorkshire, when not attending school
Blood status:
Pureblood
Looks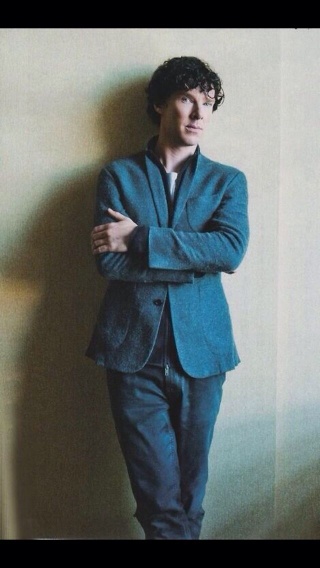 Hair style:
The one open rebellion he has made against his parents is his hair. They would prefer a short, pristine look, one that meant business and respect, but he doesn't care about that. He purposefully grows it a bit longer, finding it a useful way to physically connect to the only part of him that truly matters: his mind.
Body type:
Toned, like that of a runner. Strength belied by his too lean form
Dress sense:
When given the choice of anything other than the school uniform, his wardrobe consists mostly of dress attire. But it means little to him, and he would rather lounge all day in rags if it meant avoiding the unnecessary time it took to care about appearance. 
Likes:
Knowledge. Experiments. Potions.
Dislikes:
Simple people with simple lives. People in general. His parents' expectations.
Quirks:
When frustrated or stumped on something, his hands automatically grip into his hair. He oftentimes loses himself in his own thoughts, drowning out everything else.
Flaws:
His single-minded focus can cause issues at time.
Strengths:
Intelligence. Reasoning. His avoidance of any emotions or attachments.
Weaknesses:
For the present time, he is still under his parents' rules. He does not understand many social norms.
"Life is a Business", that is the Watson motto. The product of an arranged pureblood marriage based in business advancement, Ben was raised with this motto as a fact of life. His parents taught him at a young age that people were merely made up of their weaknesses and faults, and one need only know how to push the right buttons to move them any way they wanted.
Unfortunately for Mr. and Mrs. Watson, their son could care less about other people. As he entered Hogwarts, following in their footsteps into Slytherin, they had hoped that being around children of similar breeding would make him see the error of his antisocial tendencies. They were extremely wrong. In fact, seeing the stupidity surrounding him only instilled the idea that these people weren't worth his time. To Ben, it had nothing to do with blood or money, but power. And Knowledge. What good was money if you didn't know how to use it?
Now entering his seventh year at Hogwarts, he is removed as ever from most of the world. Spending most of his time in the Heads dorm, wrapped in books and experiments, he's anxious to leave this retched school as soon as possible. After all, there's nothing of interest for him here.
Father:
Jeremy Watson
Mother:
Laurel Watson
Siblings:
N/A
Girlfriend/Boyfriend:
N/A
School
Favourite Subject(s):
Potions
Least Favourite Subject(s):
Divination
Subject(s) they are good at:
Potions, Charms, Transfiguration
Subject(s) they are bad at:
Care of Magical Creatures
Preferred house:
Slytherin- House of cunning
Wand:
12" Larch wood, Veela hair core
Broomstick:
Silver Arrow
Pets:
N/A
Other:
N/A
OOC Alias:
Tiffany
Best Way To Contact:
PM